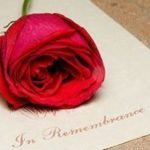 Julia Helen Eberle Davis, 77, of Mooresville, N.C., passed away on December 12, 2019, at her home. She was born October 5, 1942, in Honolulu, Hawaii, to the late Thomas and Julie Rodriguez Eberle. In addition to her parents, she is preceded in death by a daughter, Donna DeLeon; grandson, Mitchell Kamelamela; and great-grandson, Kekoa Denigro.
Julia was an advocate of universal compassion and acceptance. She was very much a peacemaker. She was very fond of culinary creations. She was a very crafty person, enjoyed crossword puzzles, scratch-offs and going to casinos. Julia loved having family and friends gathered around. She was a member of Waikane Congregational Church.
Julia is survived by her children, Dareen Rodarte (David), Rochelle DeNigro, Michele Rivera, Charlene Rivera-Segui (Wilton) and Michael Rivera; 13 grandchildren and eight great-grandchildren.
Services for Julia will be held at a later date in Hawaii.
Cavin-Cook Funeral Home and Crematory, Mooresville, is serving the Davis family. Condolences may be sent to the family at www.cavin-cook.com.