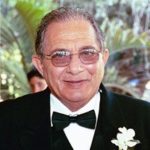 Robert "Bobby" Cohen, 82, of Mooresville, N.C., passed away peacefully on Monday, December 16, 2019, at Genesis Healthcare in Mooresville.
He was born on May 20, 1937 in Pittsburgh, Pa., to the late Isadore William Cohen and Jeannette (Kalik) Cohen. Robert attended and graduated from Duquesne University with a degree in Business. He owned his own home contracting business for over 30 years. He was an avid sports fan, always cheering on the Pirates and Steelers. He was a unique storyteller and loved to have a room roaring with laughter. He will be remembered for offering a helping hand to those in need and for his love of animals.
In addition to his parents, Robert was preceded in death by his wife, Carolyn Cohen.
Robert is survived by his sister, Beverly Cohen; children, Tristan Cohen and Arthur Levin; granddaughter Olivia Levin; and longtime friend and second wife, Jean Cohen, along with many loving cousins.
The family will have a private memorial service at a later date.
In lieu of flowers, memorials may be made to a local Mooresville organization that provides help for stray, abandoned and lost pets: http://www.paws4adoption.org/donations.html
Cavin-Cook Funeral Home and Crematory, Mooresville, is serving the Cohen family. Condolences may be sent to the family at www.cavin-cook.com.