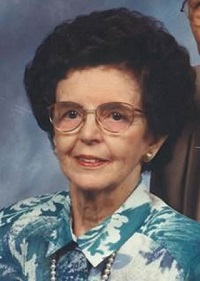 Ruth Anna Timmerman McKittrick, 93, of Stony Point, N.C., passed away on Friday, December 20, 2019, at Maple Leaf Healthcare. She was born on April 23, 1926, in Edgefield, S.C., to the late Felix Lake Timmerman and Mamie Self Timmerman.
Ruth was an active member of Stony Point Baptist Church since 1960.
In addition to her parents, Ruth was preceded in death by her husband of 62 years, Robert Lewis "Mack" McKittrick; her sister; and four brothers.
Ruth is survived by her son, Tim McKittrick of Stony Point; and nieces and nephews.
The Funeral will be conducted at 3:30 p.m. on Sunday, December 22, 2019, at Stony Point Baptist Church. The Rev. Rick Norman and Rev. Andrew Sharpe will officiate. Burial will follow in the Stony Point Cemetery. The family will receive friends 3 to 3:30 p.m. prior to the service from the church.
In lieu of flowers, memorials may be given to: Berea Baptist Church, In c/o Emma Covar, 508 Bauskett St., Edgefield, SC, 29824.
Condolences may be sent to the McKittrick family at ww.chapmanfuneralhome.com
Chapman Funeral Home is honored to be assisting the Family of Ruth Anna Timmerman.