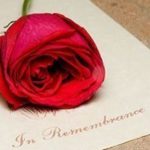 Barbara Ann DeVaughn, 74, passed away on Thursday, May 21, 2020, at her home while gathered with her family in Statesville, N.C.
Barb was born June 14, 1945 in Parkersburg, W.Va., and was the daughter of the late Virginia and Ray Wilson. She was the youngest of three siblings. Barb married Glen Ron DeVaughn and two children were born from this union. Barb professed her life to Christ; she loved her church family. She loved working in the church and cherished praising the Lord.
She also enjoyed spending time with her family and working out in the yard. Barb retired from GE. She loved to read her Bible, praying for and with others, spending time with family, laughing and always wearing a smile on her face. Everywhere she went people complimented Grams on her beautiful smile. She was a loving and caring person, devoted wife, mother, grandmother and friends, always thinking of others first. "To know her was to love her." Lindsey would always tell her I love you more and Grams would come back saying "I've loved you longer." Grams always said she has a favorite granddaughter and a favorite grandson.
Barb's loving memory will live on through her two sons, Glen Todd DeVaughn and Craig Michael DeVaughn; two grandchildren, Lindsey Nicole DeVaughn and Nicholas Ryan DeVaughn; two daughters-in-law, Terri Brand DeVaughn and Robin DeVaughn; and one sister, Janet Morrison (Jim). She was preceded in death by one brother, Roy Wilson.
A celebration of life service will be held at 3 p.m. on Sunday, June 14, 2020, at Seventh-Day Adventist Church in Statesville, N.C.
Online condolences may be made to the family at www.troutmanfuneralhome.com.
Troutman Funeral Home is serving the family.