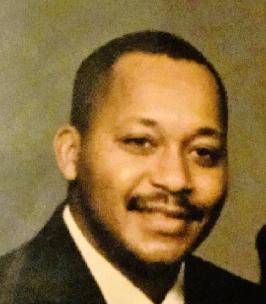 Mr. Billy Ray Holbrook, 61, of Statesville, N.C., was born in Iredell County on May 30, 1958. He was the son of Edward Lee Holbrook Sr. and the late Mary Dalton Holbrook. He departed this life on Wednesday, February 5, 2020, at his home following an extended illness.
In addition to his mother, he was preceded in death by one sister, Gloria Jean Holbrook; one brother, Charles Holbrook; his father-in-law, George Williams Sr.; and one sister-in-law, Linda Joan Williams.
He was a graduate Statesville High School on June 3, 1977, and grew up from the time he was young at Calvary Presbyterian Church.
He leaves to cherish the memory of his life his wife, Mary Williams Holbrook of the home; two daughters, LaToya Denise (Ricky Roseboro) Holbrook and Billie Jean (Bristol Stevenson) Holbrook, both of Statesville; three grandchildren, LaBreia Williams, Jarell Williams and Ava Lynn Stevenson, all of Statesville; his father, Edward Lee Holbrook Sr. of Statesville; three brothers, Edward Lee (Lori) Holbrook, Robert Louis (Faye) Holbrook, and Michael Holbrook, all of Statesville; three sisters, Linda Holbrook Kiah of Raleigh, Sherry (Delton) Holbrook-Atkinson of Durham and Kokita Corry of Maiden; his mother-in-law, Marcella Williams of Statesville; a brother-in-law, George Williams Jr. of Statesville; a sister-in-law, Shiela (Jimmie) Reddick of Statesville; and a host of nephews and nieces, Eric (Lonna) Holbrook of Charlotte, Anita Holbrook Adams of Cary, Dewayne Edward Kiah of Raleigh, Stacey Holbrook of Wake Forest, Christopher Delton Atkinson of Miami, Florida, Edward Lee (Marissa) Holbrook III of Statesville, Ebony (John) Brandon of Charlotte, Terri (Sherwin) Rice of Athens, Georgia, Shaun Gregory and Darryl Rucker, both of Statesville, Richard Barber of Hickory, Robert Cameron (Britteny) Holbrook of Statesville, Ninya (Gregory Spencer) Holbrook of China Grove, Shaun Whittenburg, Latisha Agnew, Maurice Reddick, Jimmie Reddick Jr. and Teon Williams, all of Statesville; and cousins, other relatives, neighbors and dear friends.
Celebration of Life Services will be conducted Monday, February 10, 2020, at 2 p.m. at Calvary Presbyterian Church, USA. Reverend Timothy Bates will officiate and burial will follow in the Belmont Cemetery. Mr. Holbrook will remain at Rutledge and Bigham Funeral Home until taken to the church to lie in state at 1 p.m. Members of the family will receive friends at the church from 1:30 p.m. until 2 p.m., but will assemble at the residence at other times.
Visit the Book of Memories for Mr. Holbrook at www.rutledgeandbigham.com.
Rutledge and Bigham Funeral Home is serving the family of Mr. Billy Ray Holbrook.