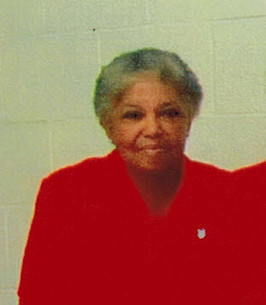 Ms. Laura Ann Bellamy, 70, of 120 South Meeting Street, Statesville, N.C., was born in Iredell County on March 4, 1949, and was the daughter of the late Robert Teeter Bellamy and Mildred Cunningham. She departed this life on Thursday, February 6, 2020, at Accordius Health in Statesville following an extended illness.
She was a graduate of Unity High School and was a longtime member of Mt. Pleasant AME Zion Church and served faithfully for many years in various capacities. She was a cook at Gluttons Restaurant for many years.
She was preceded in death by a brother, John Henry Bellamy.
She leaves to cherish the memory of her life a sister, Gladys Redmond of Statesville; and a host of nieces, nephews, aunts, uncles, cousins and special friends, including Natasha (Sam) Lowe, Emmaline Bellamy, Willie Bellamy; Tony Sharpe, James (Gloria) Sharpe, Charles (Bobbyetta) Sharpe, Samuel (Bernice) Sharpe and Hugh (Ollie) Sharpe, Dave and Ella Mae Parker, Kenny and Virginia Sharpe, Furman and Esther Sharpe; The Mt. Pleasant AME Zion Church Family, The Plaza Family; neighbors and friends.
Celebration of Life Services will be conducted Sunday, February 9, 2020, at 1:30 p.m. at Mt. Pleasant AME Zion Church. Reverend Reginald M. Keitt will officiate and Dr. James C. White will offer the homily. Reverend Patrick D. Tate, Reverend Michael E. Gillespie, Reverend Mary H. Scott will offer scriptures and prayers with the Church Resolution being read by Ms. Cynthia Bailey. Burial will follow in the Belmont Cemetery.
Members of the family will receive friends at the church from 1 until 1:30 p.m., but will assemble at Rutledge and Bigham Funeral Home at other times.
Visit the Book of Memories for Ms. Bellamy at www.rutledgeandbigham.com.
Rutledge and Bigham Funeral Home is serving the family of Ms. Laura Bellamy.