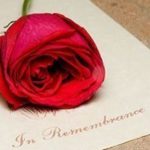 Carolyn S. Hirt, 81, passed away on August 10, 2020, in her home in Mooresville, N.C.
She was born to the late John and Loretta (Curcio) Town on August 31, 1938, in New York, N.Y., and lived most of her life on Long Island. Carolyn was a retired administrator. She worked for the American Physical Society in NYC as a Meetings Manager, arranging meeting venues for scientific personnel on both the National and International level. In 1982, Carolyn was hired by the newly built New York Convention Center and became National Sales Manager, this time arranging events in a venue. Shortly thereafter, she met and married her husband of 31 years, the late Carl S. Hirt. While living in Huntington, they were involved in the U.S. Coast Guard Auxiliary, teaching water and boat safety, patrolling harbors and the Long Island Sound and participating in OpSail. Carolyn attained the rank of Flotilla Commander. Heading south several years later, Carolyn soon became involved in the Order of the Amaranth, and was installed as Grand Royal Matron of Carolina Court #10 in 2018. Carolyn enjoyed her family, travel, gardening, animals, music, dancing and the beach. A visit to Long Island would always include a trip to the ocean.
Carolyn is survived by her daughter, Carolyn Calderaro (Ralph); stepson Brian Hirt; stepdaughter Laura Kearns (Michael); and grandchildren, Alexandra Moshier, Zachay Moshier, and Valerie Moshier.
The family will receive friends on Monday, August 17, from 1 to 2 p.m. with a prayer service following at 2 p.m. at Cavin-Cook Funeral Home with Father Gregory McIntyre officiating.
In lieu of flowers, we respectfully suggest a donation to Hospice and Palliative Care of Iredell County or any non-kill animal shelter of your choosing.
Cavin-Cook Funeral Home and Crematory, Mooresville, is serving the Hirt family. Condolences may be made to the family at www.cavin-cook.com.