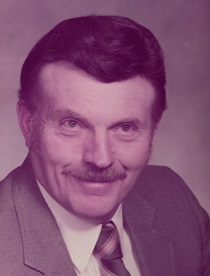 Mr. Dwight Franklin Marlowe, 85, of Harmony, N.C., passed away peacefully at his home surrounded by his family on Saturday, April 25, 2020.
Mr. Marlowe was born May 28, 1934, in Iredell County and was the son of the late Jessie Franklin Marlow and Mamie Loyd Marlow. He was a graduate of Harmony High School and served honorably in the U.S. Army. On September 25, 1959, he married Mauney Viola Lineberger Marlowe, who survives of the home.
He worked for JC Penney Distribution Center for 35 years and was a long-time farmer. In addition to farming, he took great pride in being a blood donor, having given over 81 pints in his life. He was a member of Mt. Vernon Baptist Church, where he served as a Senior Deacon.
In addition to his wife, he is survived by three children, Loyd Marlowe (Alicia) of Harmony, Annette Snyder (Van) of Harmony, and Darin Marlowe (Angela) of Harmony; five grandchildren, Nathan Snyder, John Marlowe (Kaley), Bridget Mooe (Andrew), Nicolas Marlowe, and Dylan Marlowe; and two great grandchildren, Natalie Snyder and Jake Snyder.
Mr. Marlowe was preceded in death by two sisters, Grace Fern Horn and Virginia Gantt Troutman.
A public graveside funeral services will be held at 11 a.m. on Wednesday, April 29, 2020, at Mt. Vernon Baptist Church with Rev. David Childress and Rev. Byron Allison officiating. Social distancing guidelines will be practiced.
Memorials may be made to Hospice and Palliative Care of Iredell County and online condolences may be made to the family at www.troutmanfuneralhome.com.
Troutman Funeral Home is serving the family.