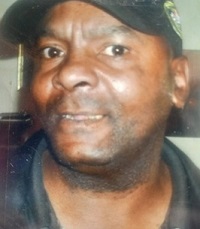 Mr. Emmanuel Eugene Summers, 57, was born in New York on October 8, 1962, and was the son of the late Walter and Brenda Morrison Summers. He departed this life at his home on Sunday, May 17, 2020, following an extended illness.
He attended Midwood High School in Brooklyn, N.Y., and loved reading his Bible, listening to gospel music, Rhythm and Blues, Motown, and walking. He was loving, had a pure heart and will be missed by his family. In addition to his parents, he was preceded in death by his grandmother, Juanita Morrison; his grandfather, Stamey Morrison; and an uncle, Melvin Morrison.
He leaves to cherish and remember the blessing of his life three children, Isaac Summers, Rebekah Summers and Rachel Summers, all of Brooklyn; two brothers, Dewitt (Selma) Summers of Statesville and Sheldon Summers of Brooklyn; four sisters, Andrienne Summers of Brooklyn, Juanita Spencer of the home, Phyllis Summers of Brooklyn, and Yolanda Summers Moten of the home; grandchildren, Genesis Summers and Brooklyn Summers, both of Gastonia, Isabella Summers, Christian Summers, and Jayden Summers, all of Brooklyn; an aunt, Beulah Summers of Salisbury; an uncle, Edward Summers of Statesville; and a host of nieces, nephews, cousins, other relatives and dear friends.
Celebration of Life Services will be conducted Sunday, May 24, 2020, at 2 p.m. at Rutledge and Bigham Funeral Home. Antonia Francois will officiate and Brother Alonai Gadalyah Israel will eulogize. Burial will follow in the Oakwood Cemetery. Mr. Summers will remain at Rutledge and Bigham Funeral Home, Statesville, until the funeral hour.
Public viewing will be held on Saturday, May 23, until 7 p.m. and resume on Sunday, May 24, from 9 a.m. until the funeral hour.
Visit the Book of Memories for Mr. Summers at www.rutledgeandbigham.com.
There will be no public visitation. Unfortunately, with the COVID-19 virus, Rutledge and Bigham Funeral Home, along with other funeral homes across the country, has been issued a mandate to limit the number of family and/or friends at funeral services. You can only enter the funeral with a funeral pass, which will be given to the family.
Rutledge and Bigham Funeral Home is serving the Summers family.