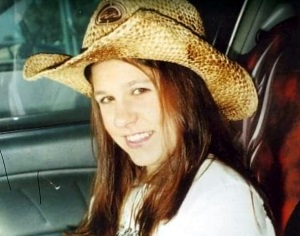 Ericka Marie Neader, 35, of Taylorsville and formerly of Statesville, N.C., passed away on June 17, 2020. A native of Iredell County, she was the daughter of the late James Edward Neader Jr. and Anita Buchanan Neader of Statesville. In addition to her father, she was preceded in death by her paternal grandfather, James Neader Sr., and by her maternal grandfather, Vernon Holloway.
Ericka attended North Iredell High School and was a member of St. Philip the Apostle Catholic Church in Statesville. She loved her children and was always a joyful and smiling person. She also loved working for her family-owned McDonald's franchise.
In addition to her mother, Ericka is survived by her son, Hunter Huffstickler; her daughters, Piper Higgins, Kayla Neader and Karissa Bruce; and her brother, Douglas Neader. Her grandmothers, Judy Holloway and Alice Neader Pierce (Lary), also survive her. She was a special aunt to her nephew, Lawrence Neader, and was the beloved niece of uncle Mike Neader (Melissa), uncle Brian Neader (Randy), uncle Sam Buchanan, aunt Mary Alyce Stephens (Mark) and aunt Lois Morton. Numerous cousins also survive her.
A Funeral Mass will be celebrated at St. Philip the Apostle Catholic Church in Statesville on Friday, June 26, 2020, at 11 a.m. with the Rev. Father Thomas J. Kessler officiating.
Condolences may be sent to the family online at http://www.bunchjohnsonfuneralhome.com.
Bunch-Johnson Funeral Home is honored to be entrusted with the care of Ericka and her family.