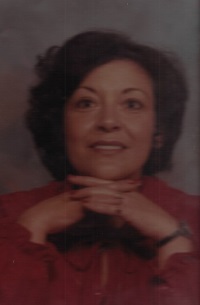 Helen Geraldine Decker Williamson, 78, of Troutman, N.C., passed away on Monday, March 2, 2020, at her residence.
Mrs. Williamson was born April 6, 1941, in Caldwell County, N.C., and was the daughter of the late Melvin L. and Faye E. Clarke Decker. She attended Bandys High School, previously worked for Troutman Industries, Beauty Maid and Cracker Barrell, and was married to Billy Ray Williamson, who survives.
In addition to her husband, she is survived by a son, Tony A. Williamson of Troutman; one grandson, Logan Williamson of West Virginia; two sisters, Gwendolyn Christopher of Claremont and Phyllis Taylor of Catawba; two brothers, Danny Decker of Maiden and Edward Decker of Catawba; and numerous nieces and nephews. She was preceded in death by one son, Terry Dean Williamson, and four siblings, Thelma Abernathy, Melvin Decker Jr., Coy Decker and Jerry Decker.
Graveside funeral services will be held at 11 a.m. on Friday, March 6, 2020, at Iredell Memorial Gardens. The family will visit with friends on Friday from 10 to 10:45 a.m. at Troutman Funeral Home.
Online condolences may be made to the family at www.troutmanfuneralhome.com
Troutman Funeral Home is serving the family.