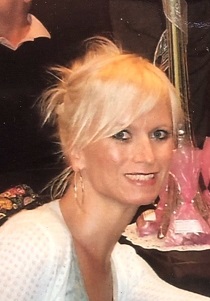 On April 14, 2020, Holly Lucinda Davidson knew she had finished her course. She crossed the finish line while keeping her amazing faith.
To all of us who held her so dear, she was like a ray of sunshine on a cloudy day.
Holly's love was unconditional. She knew no boundaries when it came to loving others, she wore her loved ones like that of a beautiful woven tapestry for all to admire.
She knew early on in her life what it was like to be loved. She lived knowing that she was adored by her parents and brothers. She married the love of her life Paul, who helped her raise her most cherished possession, her son Carson.
Holly was born April 8, 1971, and was a graduate of South Iredell high school. Upon graduation, she became a Mountaineer and graduated from Appalachian State University. After a few years with CVS pharmacy, she became a licensed aesthetician, beginning a career in which she excelled for 20 years.
Holly is preceded in death by her grandparents, Roy and Berta Davidson, along with Luther and Bessie Lippard. Numerous aunts and uncles also survive, along with two special cousins, Vickie Morrow and Chris Davidson.
Left to cherish her memories are her husband Paul Chapman; son Carson Poole; stepdaughter Kendra Chapman; her parents Frank and Sue Davidson; brothers Michael Davidson (Beth) and Griffin Davidson (Bettina); niece Logan Hartness; two special cousins, Sandy Davidson and Penny Morgan (Jeff); and many Aunts, Uncles, cousins and friends survive. Her furry companion Izzy will miss her love.
A private graveside service will be held for the family. In lieu of flowers, please send donations to First ARP Church, Statesville, N.C.
Holly's warm thoughts to you all would be to spend time with your families, take a walk on the beach with your loved ones and make a toast to enduring friendships lifelong and beyond. This would be her wishes for you all.
Troutman Funeral Home is serving the family.