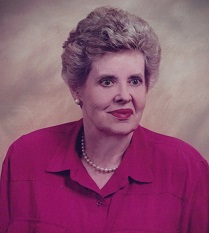 Joan McJunkin Hopkins, 85, passed away on March 2, 2020.
She was born in Statesville to Fred and Bernice McJunkin on November 14, 1934, and was a long -term resident of Statesville. She was preceded in death by parents and her brother F. Eugene McJunkin.
Joan attended Statesville High School, where she was valedictorian of the Class of 1953, and then went on to attend Mitchell Community College and the University of Cincinnati, where she received a Bachelor of Science in Medical Technology. Joan returned to Statesville, where she was a long time employee of Davis Hospital and Statesville Medical Group, working in and then managing the clinical laboratory until her retirement in 1995. She was also a very active member of First Baptist Church and the Adult Sunday School Class in Statesville.
Survivors of Joan are two children, Mary Beth Hopkins Zayicek of Belmont, N.C., and Mark Jordan Hopkins (Alex) of Statesville; grandchildren Sam Montgomery of Belmont, N.C., Matt Montgomery (Maria) of Charlotte, N.C., Jordan Hopkins of Claremont, N.C., and Cameron Hopkins of Charlotte, N.C.; and one great granddaughter, Amelia Montgomery of Charlotte, N.C.
Burial will be a private family gathering at Oakdale Cemetery on Thursday, March 5. Family will receive friends afterwards from 4 to 6 pm at Bunch-Johnson Funeral Home. Memorials in her honor can be made to the Western Carolina Chapter of the Alzheimer's Association, 4600 Park Road, Suite 250, Charlotte, NC 28209.
Bunch-Johnson Funeral Homs is serving the Hopkins family.