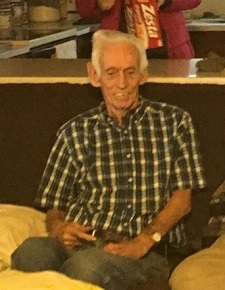 Mr. Junior Jerry Moore, 80, of Troutman, N.C., entered his heavenly home on February 18, 2020.
Mr. Moore was born July 10, 1939, in Wilkes County, N.C., the son of the late Talmadge Dewitt Moore and Gertrude Souther Moore. He was also preceded in death by sisters Ruby Moore and Geneva Compton, and brothers Chester, Dwight, and Dewitt Moore.
Junior retired from Troutman Chair Co.
Survivors include a sister, Iva Lee Queen of Troutman; a nephew, several nieces, and special friends Ed and Connie McCoy.
Graveside services will be held at Lewis Baptist Church Cemetery in Wilkes County on Saturday February 22, 2020, at 11 a.m. and will be officiated by Rev. Trent Patterson. The family will meet with friends following the service.
The family would like to thank the staff at Mapleleaf Rehabilitation Center for their excellent care and also Dr. Carla Pence and Nunta Campbell for their kind and compassionate care.
Reavis Funeral Home is honored to serve the family.