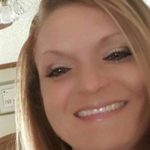 Kimberly June Rowe Gregg, 43, of Cleveland, N.C., died Wednesday, May 20, 2020. She was born in Buchanan County, Virginia on June 7, 1976, to Randall Rowe and Deborah Addair Rowe. She was preceded in death by maternal grandparents, William and Yvonne Addair, and paternal grandparents, Ned and Gaynell Rowe.
Kim was an inspector with NGK Ceramics. She enjoyed working with her flowers in the yard, decorating her home and cooking. She was a very caring person who always tried to please everyone. She loved all animals, especially her furbabies, Chelsea, Zeus, Lily and Cleo. Most of all, she loved her husband and family.
Those left to cherish her memory are her husband, Brian Gregg; her parents, Randall and Deborah Rowe; daughter, Brittany Gregg; grandchildren, Ayanna Gregg and Ebony Alexander; brother, Robert Rowe; sister, Amy Seymour (Kenneth); father-in-law and mother-in-law, Curtis and Alana Powell; nephews, Tyler Gregg, Lucas Messaner, and Lawson Cogar; nieces, Emily Cogar, Amber Seymour, Brianna Rowe, and Savannah Rowe; and her best friend, Emily Weddington.
Funeral Services will be held Sunday, May 24, 2020, at 2 p.m. in the Nicholson Funeral Home Chapel with Preacher Jimmy Rowe officiating. Burial will follow at Oakwood Cemetery. The family will visit with friends from 12 to 2 p.m. prior to the service.
Fond memories and online condolences may be left at www.nicholsonfunerals.com.
Nicholson Funeral Home is serving the family.