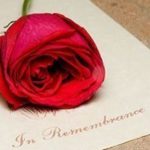 Thomas Frank McCoy, 90, of Cleveland, N.C., passed away on Thursday, May 21, 2020, at the Gordon Hospice House in Statesville.
He was born on July 2, 1929, in Iredell County, N.C., to the late Fred and Margaret McCoy.
Mr. McCoy was a member of Amity Lutheran Church in Cleveland. He loved God, his church, and spending time with his family. He enjoyed fishing, gardening, farming, going to the beach, and helping others. Mr. McCoy liked tractors, cooking, and enjoyed drinking a cup of coffee with friends. He loved to travel, especially enjoyed work and witness trips. He made several trips to Puerto Rico.
In addition to his parents, he was preceded in death by his first wife, Mary Louise Goodman McCoy; son, Donnie McCoy; brother, Bob McCoy; and sister, Valerie McCoy.
He is survived by his wife, Lillie Horton McCoy; children, Robin McCoy and wife Fay, Frankie Batts and husband Russell, Sherry Pless and husband James, Cathy Williams and husband Danny, Vicky Buff and husband Mike, and James Frank Beaver Jr.; sisters, Helen Wright and husband Jerry, and Ruth Welch and husband Arlyn; grandchildren, Thoma Butler, Bonnie Smith and husband Jeremy, Christopher Beaver and wife Heather, Danny Williams Jr. and wife Edna, Christy Ballinger and husband Jason, Deborah Joyner and husband Aaron, Tabitha Dillard, and T.J. Dillard; 21 great grandchildren; and numerous nieces and nephews.
A graveside service will be held at 2 p.m. on Saturday, May 23, at Amity Lutheran Church with Rev. Terry Martin officiating. A memorial service will be at a later date.
In lieu of flowers, memorials may be made to Amity Lutheran Church, 1367 Ostwalt Amity Road, Cleveland, NC 27013 or Gordon Hospice House, 2341 Simonton Road, Statesville, NC 28625.
Cavin-Cook Funeral Home & Crematory, Mooresville, is serving the McCoy family. Condolences may be made to the family at www.cavin-cook.com.