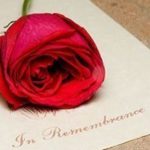 Michael "Mike" Altiere, 66, of Davidson, N.C., passed away on Sunday, June 7, 2020, at his residence.
He was born on March 16, 1954 in Elkins, W.Va., to the late Thomas and Evelyn Leake Altiere. Mr. Altiere was a 1972 graduate of Windham High School in Windham, Ohio, and attended Kent State University. He was retired from Williams Companies. He enjoyed scuba diving, flying, boating, and playing tennis.
In addition to his parents, he was preceded in death by brothers, Jim and Donnie Altiere.
He is survived by his wife, Patricia "Gail" Fletcher; sisters, Mary Basso (Jim) and Linda Wilkie (Dan); brothers, Richard Altiere (Barb), and Robert "Butch" Altiere (Terri); 14 nieces and nephews; and a special friend, Greg Taylor.
Services will be held in Ohio at a later date.
Cavin-Cook Funeral Home & Crematory, Mooresville, is serving the family of Mr. Altiere. Condolences may be made to the family at www.cavin-cook.com.