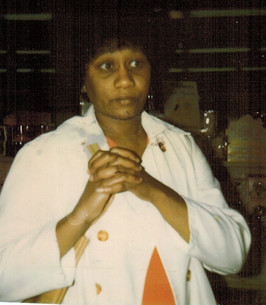 Nettie Mae Calhoun Turner, beloved daughter of the late John Calhoun and Lillie Harper Calhoun, was born in Iredell County, N.C. on October 23, 1942. She departed this life on Thursday, August 20, 2020, at Mapleleaf Health Care in Statesville, N.C., following a lengthy illness.
She was a 1958 graduate of Morningside High School and graduated from Mitchell Community College and Johnson C. Smith University in Charlotte, N.C. She was a member of the United House of Prayer for All People.
In addition to her parents, she was preceded in death by her son, Steven Delaney Calhoun; two brothers, Waymon T. Calhoun and John Ervin Calhoun; and a friend. Joann Ramseur.
She leaves to cherish the memory of her life her companion, Ernest James of the home; three children, Barbara A. Turner Glover, Anita D. Turner and Damon Jerome Turner, all of Statesville, N.C.; grandchildren, Tasheka Laquan (Don) Mozier, FaShonda Lowery, Steven D. Turner, Danielle Lowery, Jermel Turner, Amanda Lowery, Detrick Hamilton, Whitney L. Turner, Kelli Turner, J. C. Javier Turner, Ja'monica Wasson, Niyana Turner, Graham Turner, Ciera Moser, Cumille Moser, Donavon Moser and Iaiah Turner; 14 great grandchildren, Kaliya Joyner, Godess Turner, Miriah Peet, Natalya Ellis, Tramel Daye, Cyneyer Imes, Nashiya Turner, Zoe Turner, and Amara Hamilton; sisters-in-law, Barbara Walls, Sylvia Lowery and Lila Dalton; and a host of nieces, nephews, cousins, other relatives and dear friends.
A funeral service is scheduled for Tuesday, August 25, 2020, at 11 a.m. at Rutledge and Bigham Mortuary, 603 South Center Street, Statesville. Interment will follow at Belmont Cemetery.
Rutledge and Bigham Funeral Home is serving the family.