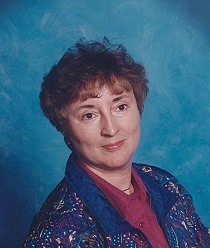 Patricia Ann "Pat" Malone, beloved daughter of Eugene and Oma Lee Malone, was born on September 15, 1943. She went home to be with her Lord and Savior Jesus Christ on Sunday, April 26, 2020.
Pat was baptized at the age of seven at Marvin Methodist Church. In her teens, after completing catechism with Pastor Ted Goins, she was confirmed at Sharon Lutheran Church. A faithful life-long member of Sharon Lutheran, Pat served there as a Council Member, Secretary, Treasurer, Sunday School Teacher and Choir Member. Pat worked for Bank of America for 36 years and after retiring began a second career at the J.C. Penney Co.
She is survived by her brother, Philip Malone; niece Rachel Malone (Jason Clark); nephew John Hunter Malone; and sister-in-law Susan Malone. Pat leaves behind many cousins, Margaret Dellinger, Jerry Dellinger, Donna Forbes, Carol Dellinger, Joyce Clodfelter, Connie Beam Meredith and Janet Beam James.
She was preceded in death by her younger brother, John Malone.
She will lie in state at Bunch-Johnson Funeral Home on Wednesday April 29, 2020, from 9 a.m. to 4 p.m. and on Thursday, April 30, 2020, from 9 a.m. to 12 noon. Pastor Andy Lackey will officiate a graveside service at Sharon Lutheran Church, 2135 Island Ford Road on Thursday, April 30, 2020, at 2 p.m.
Memorials can be given to Sharon Lutheran Building Fund, 2135 Island Ford Road, Statesville, NC 28625 Condolences can be made to the family at www.bunchjohnsonfuneralhome.com.
Bunch-Johnson Funeral Home is honored to be serving the Malone family.