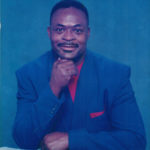 Mr. Verlone Lee Cherry was born in Iredell County on June 13, 1952, and was the son of the late Edward Cherry and Omie Lee Allison Cherry. He departed this life on Saturday, March 7, 2020, at Maple Leaf Health Care in Statesville, N.C., following an extended illness.
He was a High School graduate and served with the U.S. Marine Corps and was honorably discharged. He was a member of the Earnest Morgan American Post #217, the Marine Corp League, the Iredell County Veterans Service Council and the Iredell County Burial Detail. At one time, he was employed by Carnation Milk. He was a member of Calvary Presbyterian Church, USA, and at the time of his death was a Trustee and the Moderator of the Trustee Board. He served faithfully in the church, working with the Sunday School each Sunday. He also sang in the Choir and assisted with the Children's Ministry.
Mr. Cherry was the President of the Owls and Owlette's Social Club and was a member of the Bristol Road Senior Citizens. He loved singing and was a member of the All Male Choir, blessing countless people with his anointed music. He was a handyman in the community, always assisting senior citizens with projects at their homes with no monetary gain.
He leaves to cherish the memory of his life four siblings, Gwinlynn Cherry and Shelia Yvonne Cherry, both of Kannapolis, Veneta Cherry of Concord, and Michael Cherry of Smithfield; his godmother, Margaret Campbell of Statesville; a host of nieces and nephews including, Wanda (Kevin) Shaw, Rashad Connor, Kevin Shaw Jr., Lamont Sturgis, Jamel Sturgis, N. Brittany Cherry and Donnell Sturgis; a special cousin, Gloria "Bonnie" (Cotton) Sharpe; the Calvary Presbyterian Church Family, American Legion Post #217, Iredell County Veterans Service Council, Marines Corps, the Owls and Owlettes, Bristol Road Senior Citizens, other relatives and dear friends.
Celebration of Life Services will be conducted on Thursday, March 12, 2020, at 1 p.m. at The Mary B. Bigham Memorial Chapel of Rutledge and Bigham Funeral Home. Bishop Michael Reinhardt will officiate and Reverend Timothy Bates will eulogize. Burial will follow in the National Cemetery in Salisbury on Friday Morning, March 13, 2020, at 11 a.m. Members of the family will receive friends at the funeral home, where members of the family will receive friends from 12 until 1 p.m., but will assemble at the residence of his sister, Gwinlynn Cherry, 6141 Avolon Drive, Kannapolis, NC 28081, at other times.
VIsit the Book of Memories for Mr. Cherry at www.rutledgeandbigham.com. Rutledge and Bigham Funeral Home is serving the Cherry Family.