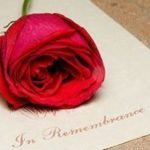 Althea Jean Young, 89, of Mooresville, N.C., passed away on January 24, 2021, Atrium Health Mercy Hospital in Charlotte, N.C.
She was born on April 7, 1931, in New York, N.Y., to the late Casmiera and Loretta Davidson Wheatley. She spent most of her time between Philadelphia, (the city of brotherly love) with her church family, and a foreign address in the tropical British Virgin Islands loving the warm turquoise waters and the gentle island breeze. She loved tropical flowers and tropical food. She was very fond of traveling. She was a quiet and humble lady. She was deeply loved will be missed greatly.
In addition to her parents, she was preceded in death by a daughter, Theresa Young Jordan; and sisters, Thelma Wheatley, Phyllis Cirwithian, and Dorothy Russel.
She is survived by her children, David L. Young, Brenda C. Young, Thelma Marie Young, Ervin Vincent Young, Gloria Jean Young, Larry E. Young (Valerie), Arlene D. White (Otis), Rosemary Young, and John W. Young (Patricia); sisters, Bernice Bowens, Eunice Thomas (John); 34 grandchildren; and 30 great grandchildren.
The family will receive friends on Tuesday, February 2, from 6 to 8 p.m. at Cavin-Cook Funeral Home.
Cavin-Cook Funeral Home & Crematory, Mooresville, is serving the Young family. Condolences may be made to the family at www.cavin-cook.com.