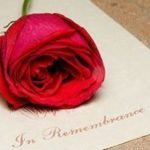 Catherine Cornelia Eagle, 85, of Mooresville, N.C., passed away on July 8, 2021. She was born on January 23, 1936, in Mooresville to the late Fred and Maddie Russ Sherrill.
Catherine was a wonderful baker, and she loved to cook. She was a very crafty lady. She had a great sense of humor and was a very spunky lady. She always enjoyed time spent with her family and friends. She was loved by her family and will be dearly missed.
In addition to her parents, she was preceded in death by daughters, Kathy Nantz and Cheryl Allison; one brother; and five sisters.
She is survived by her daughters, Sheila Booth, Donna Allen, and Cynthia Hager (Jeff); numerous grandchildren; great-grandchildren; and great-great grandchildren.
A graveside service will be held at Glenwood Memorial Park, Mooresville, N.C., on Tuesday, July 13, 2021, at 11 a.m.
In lieu of flowers, memorial contributions can be made to Hospice and Palliative Care of Iredell County, 2341 Simonton Road, Statesville, NC 28625
Cavin-Cook Funeral Home & Crematory, Mooresville, is serving the Eagle family. Condolences may be made to the family at www.cavin-cook.com.