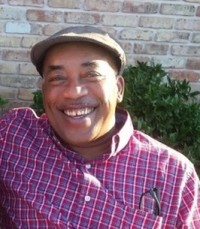 Mr. Edward Lee Holbrook Jr. of Statesville, N.C., passed away unexpectedly on Wednesday, April 7, 2021. He was born in Iredell County on December 22, 1953, and was the son of Edward Lee Holbrook Sr. and the late Mary Dalton Holbrook.
He was married to Lori Anne Harper Holbrook, who survives. In addition to his mother, he was preceded in death by a sister, Mary Jean Holbrook; and two brothers, Charles Richard Holbrook and Billy Ray Holbrook.
He attended Statesville High School, was a Dallas Cowboy Fan and worked as a maintenance worker.
He leaves to cherish the memory of his life his wife, Lori Holbrook of the home; his father, Edward Lee Holbrook Sr. of Statesville; his children, Edward Lee (Marissa) Holbrook III of Statesville, Terra (Sherwin) Rice of Lawrenceville, Ga., Ebony (John) Brandon of Charlotte, Richard Barber of Catawba, and Shaun Gregory and Darrell Rucker, both of Statesville; twenty-three grandchildren; twenty great grandchildren; his brother, Robert Louis (Faye) Holbrook and Michael Holbrook, both of Statesville; two sisters, Linda Holbrook Kiah of Raleigh and Sherry (Delton) Holbrook-Atkinson of Durham; a sister-in-law, Mary Holbrook of Statesville; a host of nephews and nieces, Eric (Lonna) Holbrook of Charlotte, Anita Holbrook Adams of Cary, Dewayne Edward Kiah of Raleigh, Stacey Holbrook of Wake Forest, Christopher Delton Atkinson of Miami, Fla., Robert Cameron (Britteny) Holbrook of Statesville, Ninya (Gregory Spencer) Holbrook of China Grove, Shaun Whittenburg of Statesville, Billie J. (Bristol Stevenson) Holbrook and Latoya Denise Williams Holbrook, both of Statesville; a special friend, Helen Dobson; and a host of great nephews, great nieces, cousins, other relatives, neighbors and dear friends.
Celebration of Life Services will be conducted Thursday, April 15, 2021, at 11 a.m. in the Belmont Cemetery. Pastor Ron Carson will officiate.
Visit the Book of Memories for Mr. Holbrook at www.rutledgeandbigham.com.
Rutledge and Bigham Funeral Home is serving the Holbrook Family.