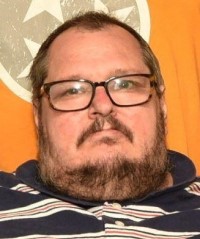 Frank Michael Draga, 52, went home to be with our Lord and Savior on Thursday, September 16, 2021. He was born on May 8, 1969, in Whyalla, South Australia, to the late Frank and Rozelia Svihla Draga.
Frank moved to the United States in August 2000 to marry Amanda Davis Draga. Together, Frank and Amanda have one son, Dominic, of the home. Dominic was Frank's heart, soul, and whole world.
Frank really enjoyed scouting, fishing, camping, computers, and anything science fiction, especially Star Trek, Star Wars, Doctor Who and Harry Potter. Frank adored the M&M characters.
In addition to his son, Dominic, Frank is survived by his sister, Rozanna Anderson of Adelaide, South Australia. He is also survived by his nieces and nephews, Catherine Rufnak (Anthony), Michael Anderson, and Samantha, Jessica, Nicole, Danielle and Benjamin Bachmann; as well as a great-nephew Eddy.
Frank will also be grieved by his ex-wife, Amanda Draga; sister-in-law, Heidi Davis Bost (Adam); mother-in-law, Donna Sharpe Moore (Ron); father-in-law, David Davis (Rhonda); grandmother-in-law, Marie N. Sharpe; and close friends, Keith Wooten and family.
In lieu of flowers, donations can be made to the college fund of his son, Dominic Draga, 419 Eastside Drive, Statesville, N.C. or Boys Scouts of America. Family and Friends can gather at the home.
Funeral arrangements are incomplete at this time.
Bunch Johnson Funeral Home is serving the Draga Family.