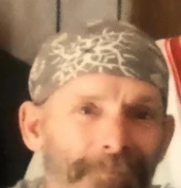 Irvin Wayne Francisco, 55, of Taylorsville, N.C., passed away January, 19 2021, at Gordon Hospice House in Statesville, N.C., after a long battle with cancer. He was born April 4, 1965, in Genesse County Mich., to Clarence George Francisco and wife Sally of Florida and mother Dianna March Brogden and husband Keith of he home. He was of Baptist Faith.
He was preceded in death by a sister, Deborah Sue Morgan.
Survivors include two sons, Jacob Francisco ( Allison) and Irvin Wane Francisco, and his dog Sage, all of Taylorsville, along with a daughter, Sadie Francisco (Jason) of New York; three brothers, Robert Morgan of Stony Point, Steven Morgan of Hickory, and Albert Francisco of Michigan; two grandchildren, Jayla and Lillie; several nieces and nephews; and many special friends, including Scott and May Chapman.
A Graveside service will be conducted at 12 noon on Monday, January 25, 2021, at the Stony Point Cemetery. There will be no formal visitation. Memorials may be given to Hospice of Iredell County, 2347 Simonton Road, Statesville, NC 28625.
Chapman Funeral will be Handling the service of Irvin Wayne Francisco.