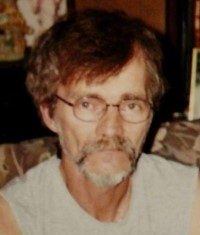 William John Sulzer Jr., 67, of Statesville, N.C., passed away Monday, January 18, 2021, at Iredell Memorial Hospital. Born in Suffolk County, N.Y., he was the son of the late William John Sulzer Sr. and Gloria Janice Evans Sulzer.
Mr. Sulzer worked as a diesel mechanic for several years with a trucking company and was a member of St. Philip the Apostle Catholic Church, where he served as an usher.
Those left to cherish his wife are his wife Lonnie; son, John Sulzer; daughters, Amy (Toby) Bradford and Angel (Joseph) Valdez; and his grandchildren, Alyssa, Joseph, Lana, Kyla, Gabby and William.
He is further survived by his siblings, Dennis, Keith, Daryl and Dwayne Sulzer, Charles Corozza and Curtis Corozza.
Mr. Sulzer will lie in state at Bunch-Johnson Funeral Home on Friday, January 22, 2021, from 9 a.m. to 4 p.m., and on Saturday, January 23, 2021, from 9 a.m. to 4 p.m. A Mass of Christian Burial will be held Monday, January 25, 2021, at 2 p.m. at St. Philip the Apostle Catholic Church with Rev. Father Thomas J. Kessler officiating. Burial will follow at Oakwood Cemetery.
Those wishing to leave a condolence for the family may do so at www.bunchjohnsonfuneralhome.com.
Bunch-Johnson Funeral Home is honored to be serving the Sulzer family.