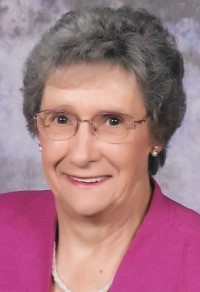 Kathryn Owens Harmon, 81, of Statesville, N.C., died Tuesday, January 5, 2021, at her home.
Kathryn was born May 12, 1939, in Iredell County and was the daughter of the late Blackburn and Dorothy Benfield Owens. She was a 1957 graduate of Cool Spring High School and retired as a secretary for Iredell-Statesville Schools. She was a member of South River Baptist Church.
She was preceded in death by her parents; grandson, Lynn Smith; stepmother, Delores Shepherd Owens; son, Dale Harmon, who died March 7, 2009; and a brother, Jimmy Owens, who died July 10, 2009.
Kathryn is survived by her husband, Harold Guy Harmon, whom she married on September 5, 1958.
Also surviving are her son, David Harmon (Cheryl) of Troutman; two daughters, Terry Aiken (Carl) and Karen Smith (Richard) of Statesville; one sister, Judy Sanford (Edward) of Statesville; one brother, Jerry Owens (Peggy) of Statesville; sister-in-law, Debbie Owens of Kentucky; and three stepbrothers, Walt Shepherd (Debbie), Bob Shepherd (Denys) and Bill Shepherd of Statesville. She is further survived by eight grandchildren, Jeremy Harmon (Sarah), Alisha Harmon, Laura Williams (Timmy), Lisa Hall (George), Lynn Trick (Rich), David Smith (Kristy), Shane Harmon (Megan), and Dustin Harmon; nine great-grandchildren, Jay, Kaleigh, Ethan, Jacob, Andrew, Layla, Caleb, Brennan, and Hunter; and two great great granddaughters, Jeziryah and Elaine.
Funeral services celebrating the life of Kathryn Harmon will be held 3:30 p.m. on Sunday, January 10, 2021, at South River Baptist Church with Rev. Dr. Hampton Drum and Rev. Dr. Chris Thompson officiating. Burial will be in the church cemetery. All members of the 1957 graduating class of Cool Spring High School and members of Fred Bradburn's Sunday School Class are invited to sit as a group.
Pallbearers will be grandsons Jeremy, Shane and Dustin Harmon, David Smith, and Timmy Williams and nephews Greg and Andy Hudson and Shane Owens. Honorary pallbearers will be Lonnie Owens and employees of Troutman Funeral Home. Due to COVID-19 restrictions, the family asks that everyone please wear a mask and practice social distancing.
The family would like to give a special thanks to Cherrie Meadows for all her love and care during Kathryn's illness.
In lieu of flowers, donations may be made to South River Baptist Church, 2659 S. Chipley Ford Road, Statesville, NC 28625 and Hospice and Palliative Care of Iredell County, 2347 Simonton Road, Statesville, NC 28625. Online condolences may be made to the family at www.troutmanfuneralhome.com.
Troutman Funeral Home is serving the family.