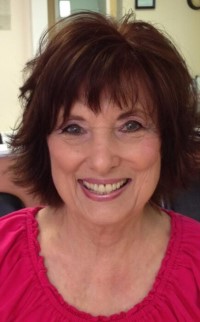 Martha Sue Duncan Bell, 82, of Statesville, N.C., passed away on Thursday, April 8, 2021, at Gordon Hospice House.
Sue was born February 18, 1939, in Rock Island, Tenn., and was the daughter of the late Richard Leroy Duncan and Ruby Adcock Duncan. She was a graduate of Warren County High School in Tennessee and on July 25, 1981, was married to Dale Kent Bell of Statesville who survives. For a number of years, she was in retail sales.
In addition to her husband, she is survived by a son, Michael A. Duke Jr. (Kate) of Mayfield Heights, Ohio; and one granddaughter, Fiona Duke of Mayfield Heights, Ohio. She is further survived by three special friends, Janis Black, Barbara Forsyth, and Julie Johnson; and favorite cousin, Betty Cameron.
No formal services are scheduled at this time and burial will be in Tennessee on a later date.
The family would like to express their appreciation to Iredell Memorial Hospital and the Gordon Hospice House for their love and care of Sue.
In lieu of flowers memorials may be made to Gordon Hospice House at 2341 Simonton Road, Statesville, NC 28625.
Troutman Funeral Home is serving the family.