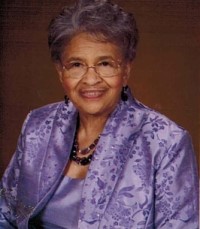 Mrs. Mary Rankin Derr, 88, of Statesville, N.C., peacefully departed this life on Sunday, May 30, 2021, at the Gordon Hospice House in Statesville. She was born in Alexander County on June 15, 1932, to the late Rev. Gaither and Eula Belle Dula.
She graduated from Happy Plains High School in Taylorsville, N.C., in 1950. She went to Spears-Etta Beauty College in Charlotte straight out of high school in 1951. She began her career by working two years with Daisy Ramseur in Statesville and then set up her own shop in Taylorsville, where she worked for 15 years. Afterwards she moved back to Statesville and continued to work in her shop on West Front Street. In 2011, a true pioneer in the business, she put away her curlers and scissors after 60 years. Ten or more apprentices, including two nieces, Ericka Morrison and Michele Dula, have worked under her guidance and are well established in their own businesses today.
Mary was united in holy matrimony to Leon Rankin on August 18, 1957. He preceded her in death, and from this union were born two children, Illora and Eric. She later married Franklin Derr Sr. in April of 2001. He also preceded her in death.
Mary lived for God. She loved her family and her church. She would bring her Sunday School book to her shop and read her lessons while waiting on a client. She was a devoted and faithful member of Logan Presbyterian Church in Scotts, N.C. She faithfully attended Sunday School, was a member of the United Presbyterian Women and the Chancel Choir. Her presence and her beautiful smile will be missed, but her joyous spirit will live on.
She leaves to cherish the memory of her life, her daughter, Illora Chambers of Kernersville, N.C., and her son, Eric (Mary) Rankin of Statesville, N.C.; two stepsons, Franklin Derr Jr. of Cary, N.C., and Stephen Derr of Durham, N.C.; three sisters, Irene Whisonant of Winston-Salem, N.C., JoAnn Brown of Winston-Salem, N.C., and Linda Hairston of Winston-Salem, N.C.; and one brother, Everette (Cynthia) Dula of Taylorsville, N.C; along with devoted niece, Joyce Ann Hairston and devoted hairstylist and family friend, Brenda Guest; two grandchildren, Jontae (Leon) Buxton of Winston-Salem, N.C., and Eric Rankin II of Hickory, N.C.; three great-grandchildren, Braylon, Peyton, and Mason Buxton of Winston-Salem, N.C., and a host of nephews, nieces, church family, other relatives and friends.
Celebration of Life Services will be conducted Friday, June 4, at 2 p.m. at Rutledge and Bigham Chapel. Burial will follow at Logan Presbyterian Church cemetery, Scotts, N.C.
Rutledge and Bigham Funeral Home is serving the family.