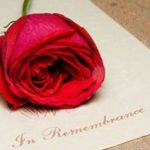 Sabrina Frances Heusel, 23, of Mooresville, N.C., passed away on March 25, 2021. She was born on September 27, 1997, in Brooklyn, N.Y., to Timothy and Claudia Restrepo Heusel.
Sabrina graduated from Mooresville High School with honors and earned her Associates Degree from Mitchell Community College. Sabrina was a wonderful pet caretaker. She also enjoyed doing make-up, cooking, music, painting and art.
She was preceded in death by her maternal grandparents, Edgar Restrepo and Theresa Lopez; and paternal grandparents, Robert Michael Heusel and Viola Delores Heusel.
She is survived by her parents, Timothy and Claudia Restrepo Heusel.
No services are planned at this time.
In lieu of flowers, memorial contributions can be made to her GoFund Me account.
Cavin-Cook Funeral Home & Crematory, Mooreville, is serving the Heusel family. Condolences may be made to the family at www.cavin-cook.com.