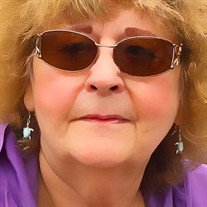 Sharon Lynn Stanley, 77, of Mooresville, N.C., passed away Monday, March 29, 2021, after a brief bout with pancreatic cancer. Born in Washington, D.C., she was the daughter of Ashby Burgess Bodine and Frances Faye Bodine.
Sharon was a daycare provider for many years and a consummate homemaker.
Sharon loved the Lord, was fiercely loyal, and opened her heart to everyone she knew. She had a lively sense of humor, was an avid Redskins fan, an animal lover, and a talented gardener. People would line the streets to snag one of her delicious brownies.
She was preceded in death by her husband of 60 years, Paul; and her brother, Ashby (Budd) Bodine.
She is survived by her daughter, Kim Stanley Sands (Steve); her son, David Brian Stanley; her sister, Sandra Haley; and her brother, Richard Bodine (Karen).
A memorial service will be held at Peninsula Baptist Church for Sharon and Paul on April 29, 2021, at 11 a.m.
In lieu of flowers, memorials may be made to Peninsula Baptist Church, 687 Brawley School Road, Mooresville, NC 28117.
Cavin-Cook Funeral Home & Crematory, Mooresville, is assisting the family. Condolences may be expressed online at www.cavin-cook.com.