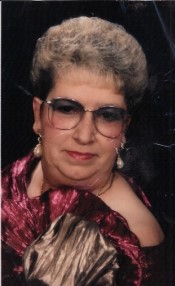 Shirley Jean Barnhardt LaForce, 80, of Statesville, N.C., passed away on Saturday, February 6, 2021, at Iredell Memorial Hospital. Shirley was born November 8, 1940, in Alamance County and was the daughter of the late Ernest Wayne Barnhardt and Bonnie Mae Lipe Barnhardt.
She attended D. Matt Thompson School and was married to the late Delmer Lloyd LaForce. She was a member of Eagles Rest Church and was a cake decorator at Winn-Dixie for many years.
She is survived by one daughter, Debra Caldwell Arthurs of Statesville; two sons, Jeff Caldwell (Amy) of Troutman, and Greg Caldwell (Cheri) of Statesville; four grandsons, Brandon Caldwell (Tiffany), Clayton Caldwell, Glenn Caldwell (Dawn), and Brian Caldwell (Ashley Smith); eight great granddaughters; and one sister, Charlene Lloyd of Wilmington, N.C.
Graveside funeral services will be held at 1 p.m. on Wednesday, February 10, 2021, at Iredell Memorial Gardens with Rev. Conner Lambert officiating.
Online condolences may be sent to the family at www.troutmanfuneralhome.com.
Troutman Funeral Home is serving the family.