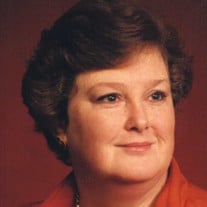 Charlene "Char" Solano, 80, of Statesville, N.C., passed away on December 16, 2021. She was born on May 21, 1941, in Statesville to the late Charles and Virginia Ballard Tomlin.
Char graduated from Hamlet School of Nursing in Hamlett, N.C. She started out working in emergency medicine and ICU in Richmond Memorial Hospital in Richmond, Va., and Cafritz Hospital in Washington, D.C. She was instrumental in helping to open Southern Maryland Hospital Center in Prince George's County, Md. Char moved to nursing in the recovery room, where she served the remainder of her 40-year career at Davis Hospital in Statesville. The dedication to her career was unending, and she was always working toward bettering her education throughout her time in nursing. She particularly enjoyed the time she attended George Washington University
Char enjoyed quilting and gardening. She was well known for the baby quilts that she made. She was a wonderful wife and mother and was always devoted to her family.
In addition to her parents, Char was preceded in death by her husband, Dr. Jose T. Solano, and daughter, Xymena Solano, RN BSN; and several beloved pets.
She is survived by her children, Lori, Dana, and Rhonda, Monica (George), Michael and Calixta (Mike); and other special family members, Mary, Emilio, and Dr. Miguel and Mary Kay Gonzalez.
Services will be private.
In lieu of flowers and in honor of Char's dedication to medicine, please consider making a memorial contribution to St. Jude's Children's Research Hospital, 501 St. Jude Place, Memphis, TN 38105
Cavin-Cook Funeral Home & Crematory, Mooresville, is serving the Solano family. Condolences may be made to the family at www.cavin-cook.com.