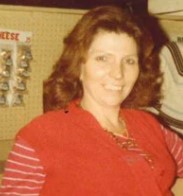 Wanda Irene Micallef, 83, of Mooresville, N.C., passed on Thursday, January 28, 2021, at home. She was born in Coeburn, Va., on August 2, 1937.
Wanda worked beside her husband, owner of Harry's Bar, in Detroit, Mich., and she took great joy in conversation, life stories and many jokes with their customers. They retired together in Algonac, Mich., on Lake St. Claire River, enjoying fishing, grilling, hanging out with friends and family, with occasional casino trips to downtown Detroit. They enjoyed a very active social life together.
Wanda was preceded in death by her husband, Charles Vincent Micallef; children, Diana Catherine Long and Charles Michael Micallef; stepson, Ralph Micallef; grandson Stephen Perdue; and all of her siblings. She was the last remaining of nine siblings; Verna Ruth Ramey Hall, Stella May Ramey Vine, Ollie Kate "Sue" Ramey Bright, Hannah Ramey Fields, Roy J. Ramey, Junior Ramey, Virgil Eugene Ramey, and Logan Ramey.
She is survived by her daughter, Vanessa Navarro (Daniel); stepdaughter, Charla "Suzy" Micallef; and grandchildren, Misty Neece (Michael), Brandi Burden, Jessica Long, Jason Long, Monique Micallef, Jessica Perdue, Emilio Vincent Micallef, Brian Paul Micallef, Matthew John Micallef (Kala), David Micallef, and Katherine A Micallef.
Cavin-Cook Funeral Home & Crematory, Mooresville, is serving the Micallef family. Condolences may be made to the family at www.cavin-cook.com.