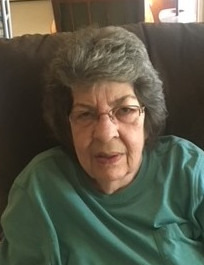 Betty Hall Miller, 76, of Mooresville, N.C., passed away on Sunday, November 6, 2022, at S. Mitchell Mack Hospice House.
Betty was born on April 16, 1946, in Loray to the late Raymon Rufus Hall and Hazel Winnie Shell Hall. She graduated from Scotts High School and retired from CIT Group in 2009 after 45 years.
In addition to her parents, Betty was preceded in death by her sister, Marjorie Elliott, and two brothers, Ray and Victor Hall.
Those left to cherish her memory include her children, Dana Overcash and Mark Overcash; grandchildren, Lauren Westmoreland and Lindsay Westmoreland; brother, Larry Hall (Glenda); and numerous nieces and nephews.
A memorial service will be held Friday, November 11, at 10 a.m. at Troutman Funeral Home. The family will visit with friends following the service.
In lieu of flowers, memorials may be made to S. Mitchell Mack Hospice House at 1325 Mecklenburg Highway, Mooresville, N.C.
Troutman Funeral Home is serving the family.