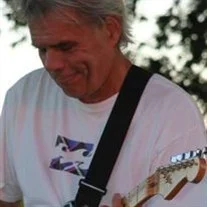 Bruce Corbett Paron died unexpectedly in Mooresville, N.C., on June 13, 2022, at the age of 69. He was born to Robert J. Paron and Dorothea (Athoe) Paron on October 29, 1952, in Niagara Falls, N.Y.
He was predeceased by his parents and by an infant sister, Yvonne Louise Paron.
Bruce is survived by his former wife, Susan Gresham, and their sons Robert Mitchell Paron and Russell Allen Paron, all of Mooresville, N.C., and by his sister, Barbara Jane Paron of Brownsville, Vt.
When young, Bruce moved frequently with his parents, who were involved in the eastern U.S. ski industry. He attended schools in Niagara Falls, N.Y., Westfield, N.Y., and graduated from Springfield, Vt., High School in 1970, where he participated on the ski team. He served with the U.S. Army as a communications specialist, primarily in Germany. After attending University of Central Florida and with his degree and background in electronics and computer information services, he spent his career in a variety of companies in New York City, Connecticut, and North Carolina. He also had the opportunity to work in Bermuda and Toronto, Canada. While living in Vermont, he taught skiing and was instrumental in building of some of the first Alpine Slides that became popular as off-season attractions at several ski areas. A lover of music and guitar playing, he was a member of many bands throughout his life. Even though Bruce's early roots were in snow country, he loved his Carolina life of sun, water, boats, motorcycles, and party spirit.
Cavin-Cook Funeral Home and Crematory, Mooresville, is serving the family. Condolences may be sent to the family at www.cavin-cook.com.