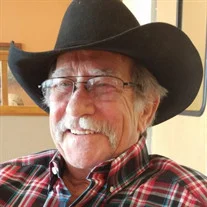 Charles Fausett Saunders, 78, of Mooresville, N.C., passed away on Wednesday, December 28, 2022. Born June 27, 1944, in Caldwell County, N.C., he was a son of the late William and Lillian Fausett Saunders.
Mr. Saunders was a Blacksmith/Farrier. He attended Love Valley Presbyterian Church. He enjoyed his grandchildren, horse racing, road trips, fishing, camping, telling stories and rodeos.
Mr. Saunders was preceded in death by stepson, Andy Johnson; brothers, Billy, Tommy, Jimmy and Carter Saunders; and sisters, Mary Saunders, Martha Hall, Ida Hall and Lillie Bishop.
He is survived by his significant other, Trena Parker Johnson of Statesville; daughters, Robyn Pruett of Blowing Rock, Hope Green and husband Tim of Lenoir, Shannon Whisenant and husband Jimmy of Lenoir, Nikki Deitz and husband Terry of Landis, and Jessica Leazer and husband Matt of Mt. Ulla; son, Billy Saunders of Stephensville, Texas; stepson, Brian Johnson of Statesville; brother, Teddy Saunders and wife Tommie Gail of Lenoir; 14 grandchildren; and 15 great grandchildren.
The family will receive friends from 5 to 7 p.m. Tuesday, January 3, 2023, at Cavin-Cook Funeral Home followed by a Celebration of Life Service at 7 p.m. in the funeral home chapel with Rev. Bill Bates and Mr. Charlie Nance officiating. A graveside service will be held at 11 a.m. Wednesday, January 4, 2023, at St. Michaels Cemetery, Troutman.
Cavin-Cook Funeral Home, Mooresville, is serving the family of Mr. Saunders. Condolences may be made to the family at www.cavin-cook.com.