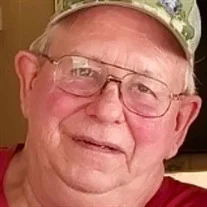 Douglas Allen Buss, 69, of Troutman, N.C., passed away on Wednesday, December 28, 2022, at his home. He was born February 13, 1953, in Orchard Park, N.Y., to the late Orlan James "O.J." Buss and Lois Elizabeth Hancock Buss. In addition to his parents, he was preceded in death by his beloved son, Nathan James Buss; mother, Mary Eckert Buss; and brother, Timothy Buss.
He was the owner/operator of Best Container Service of Troutman. He was a member of Mooresville Moose Lodge #2012. Doug loved outdoor adventures such as hunting, fishing, and shooting with his buddies, Matt, Rick, Mark, Marty, George, Danny, and Nathaniel. He had a passion for building and fixing things and was very good at doing both. He loved traveling to Thailand.
Doug is survived by significant companion, Sriprai; daughters, Amy Cannon and her husband Brian, and Heather Davis; sister, Judith Sharpe; brother, Ron Buss and his wife Marge; sister-in-law, Sue Buss; special nephew, David Goetz; grandchildren, Ry and Naomi Cannon and Ivy Davis; and his very best friend and companion, his dog Zoey.
Visitation for family and friends will be on Saturday, January 21, 2023, from 2:30 to 4 p.m. A Celebration of Doug's Life will be at 4 p.m. in the Chapel of Cavin-Cook Funeral Home with Eddie Karriker officiating.
In lieu of flowers, memorials may be made to Lifeshare of the Carolinas, 5000D Airport Center Parkway, Charlotte, NC 28208
Cavin-Cook Funeral Home and Crematory, Mooresville, is serving the Buss family. Condolences may be sent to the family at www.cavin-cook.com.