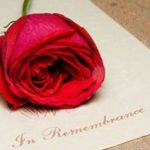 John Joseph Dillon, 88, of Mooresville, N.C., passed away unexpectedly on December 27, 2022. He was born on August 30, 1934, in Pittsburgh, Pa., to the late Pat and Irene Keally Dillon.
In addition to his parents, John was preceded in death by his wife, Judi Dillon, in 2011.
He is survived by his children, Jennifer Dillon (Mike Hoke), James Dillon (Jenny), Susan Buckland (Steve) and Kevin Dillon (Sue); grandchildren, Lauren, Riley and Caiden Dillon, and Julie and Dillon Buckland; brothers, Michael (Patti) and Robert Dillon (Barbara); and niece, Jessica Lyn.
No services are planned at this time.
Cavin-Cook Funeral Home & Crematory, Mooresville, is serving the Dillon family. Condolences may be made to the family at www.cavin-cook.com.