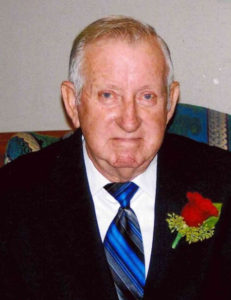 David Ray Bass, 86, of Troutman, N.C., passed away on Saturday, October 15, 2022, at his home.
David was born on November 3, 1935, in Iredell County to the late Robert Bass and Mary Lipe Bass. He was also preceded in death by his daughter, Jeanie Denise Bass, and son, Kenny Ray Bass.
Mr. Bass is survived by his wife of 66 years, Carolyn Wilhelm Bass; sister, Ruby Bass Malcolm; granddaughter, Misty Bass (Colby Carpenter); and great granddaughter, Abigail Carpenter.
Visitation will be held from 1 to 2 p.m. on Friday, October 21, at Troutman Funeral Home with graveside to follow at Wesley Chapel UMC Cemetery.
Troutman Funeral Home is serving the family.