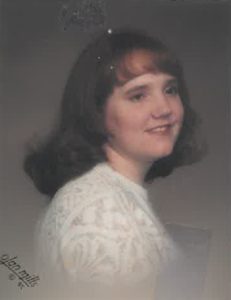 Laura Marie Hall, 46, of Statesville, N.C., passed away October 14, 2022 in her home. She was born March 30, 1976, in LaSalle County, Ill.
Laura was preceded in death by her grandparents, Tank and Laura Bell (Wolfe) Wampler of Streator, Ill.; Floyd and Betty (Neal) Foss of Fort Mill, S.C.; and Henry and Lois Rinehart of Albemarle; and a sister, Kelli Smith of Fort Mill, S.C.
Those left to cherish her memory are her husband, Henry Hall; son, Caleb Hall; and daughter, Chloe Hall, all of Statesville, N.C.; parents, Phillip and Deb Foss (Wampler) of Fort Mill, S.C.; sister, Brandi Shoultz of Vancouver, Wash.; Glen and Tammy Reid of North Myrtle Beach, S.C.; Charles and Ronda Hall, Randy Hall, Angie and Byron Miller, Mike and Samantha Reid, and Lorie Reid.
Laura graduated from Fort Mill High School in 1994. She was a member of Truevine Worship Center. Laura had a heart for serving others. She loved spending time with her children and pets.
Services for Laura are being held Wednesday, October 19, 2022, at Truevine Worship Center. A memorial service will be held at 2 p.m. with Josh Bunton officiating.
In lieu of flowers, the family has requested donations be made in Laura's memory to the American Kidney Fund, Humane Society, or local animal shelter. The family also asks you to consider becoming a living donor, or adopting a pet in need.
Bunch-Johnson Funeral Home is proud to be serving the Hall family.