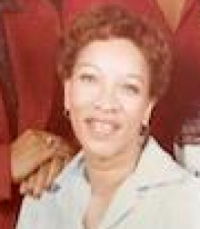 Elizabeth "Libby" Hall Brown, 83, passed away on Monday, May 16, 2022, at 104 Meadow Oak Drive, Statesville, N.C. The daughter of the late John Hall and Leona Speaks Hall, she was born on November 18, 1938, in New Hope, N.C.
She graduated from Morningside High School in 1955 and received certificates at several different colleges. At one time she was employed by the New York City School System as an assistant teacher. She was a member of Cameron Presbyterian Church. In addition to her parents, she was preceded in death by her daughter, Kim Yvette Smith; her brother, John "Butch" Hall; her sister, Margie White; and great granddaughter, Myla Rose Brown
She leaves to cherish the memory of her life her husband, James Brown; two sons, Kameron (Jean) Brown of Statesville, and Kendall Brown of New York; eight grandchildren, Kendall Brown II, Aaron Brown, Taylor Brown, Kyle (Sarah) Brown, Elijah Brown, Leah Brown, Kameron Smith, and Kymberlee Smith; one special niece, Joni (Charles) Bailey; two special friends, Ethel Gould and Opal Stockton; and a host of nieces, nephews, cousins, other relatives and friends.
Celebration of Life Services will be conducted Thursday, May 19, 2022, at 1 p.m. at Rutledge and Bigham Funeral Home. Members of the family will receive friends at the Funeral Home from 12 noon to 1 p.m. Reverend Timothy Bates will officiate.
Visit the Book of Memories for Mrs. Brown at www.rutledgeandbigham.com.
Rutledge and Bigham Funeral Home is serving the Brown family.