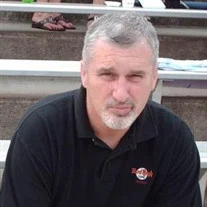 Victor Andrew "Andy" Vissering, 74, of Mooresville, N.C., passed away peacefully at S. Mitchell Mack Hospice House in Mooresville on December 20, 2022.
Andy was born on April 23, 1948, in Bethesda, Md., to the late Victor Manly and Frances Felter Vissering. He was the second of five children and the only son. His father was a career Naval Officer, which resulted in frequent moves for the family. Among his favorite places to live were California, Hawaii and New Hampshire. They eventually settled on Long Island, N.Y.
In 1983 he met Lynae Giaquinto. They married in 1986 and had three lovely children, Andrew Robert, Shelby Lynn and Patrick James Vissering. The family relocated from New York to North Carolina in 2005.
Andy had many jobs but eventually settled into the carpentry trade. He then worked for the United States Postal Service for 29 years, retiring in 2013.
Andy had a few hobbies, including playing ice hockey, skiing, and watching sports, but he was most passionate about hunting and spent every deer season in the woods. One of his proudest moments was when he harvested a 375-pound black bear, which he kept as a trophy for the rest of his life. He loved all wildlife and animals and nurtured many pets throughout his life that brought him joy. He loved spending time with his family and traveling with his loved ones.
Andy had many friends throughout his life, near and far. He never met a person he couldn't get along with and was loved by many. Aside from his wife and children ,he is survived by his sisters, Patricia Vissering, Christine Vissering and Lisa Hovde (Paul,) as well as his nieces and nephews. He was preceded in death by his oldest sister, Nancy Freeman (John).
It was Andy's wish that no funeral services would be held. His family invites you to please privately celebrate Andy's memory in your own ways as they will be doing. They know that he will always be with them in spirit.
To support his love of the outdoors and wildlife, memorials may be made to The Theodore Roosevelt Conservation Partnership at trcp.org
Cavin-Cook Funeral Home & Crematory, Mooresville, is serving the Vissering family. Condolences may be made to the family at www.cavin-cook.com.