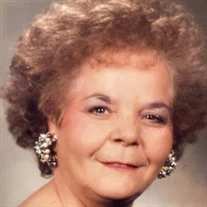 Hilda Sue Fulbright, 77, of Statesville, N.C., died on her favorite day of the year, Christmas Day. She was born in Iredell County on March 23, 1945, to the late Noel Baxter Fulbright and Euphia Sherrill Fulbright.
She was also preceded in death by seven brothers, David J. Fulbright, Robert Carol Fulbright, Jimmy Fulbright, Harry Fulbright, Johnny Fulbright, Melvin Fulbright, and Marcus Fulbright; and five sisters, Lillian Stewart, Irene Johnson, Mary Evelyn Campbell, Barbara Jo Reid, and Helen Honeycutt.
Sue was a member of New Sterling ARP Church. For many years she looked after her mother. She loved cooking and spending time with her family. She had many nieces and nephews and could remember the date each was born. She also enjoyed playing bingo.
Those left to cherish her memory include her sister, Margaret Lackey (David); a sister-in-law, Jane Fulbright; and numerous nieces and nephews whom she loved.
Funeral Services will be held Thursday, December 29, 2022, at 11 a.m. at New Sterling ARP Church with the Rev. Dr. Earl Lindermann officiating. Burial will follow in the church cemetery. The family will greet friends from 10 to 11 a.m. prior to the service.
Memorials may be made to New Sterling ARP Church Cemetery Fund, 580 New Sterling Road, Stony Point, NC 28678.
Nicholson Funeral Home is honored to serve the Fulbright family.