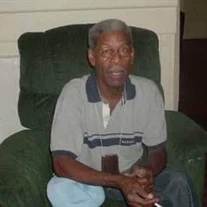 James Andrew Bryant, affectionately known to some as "Drew," was born on August 30, 1944, and departed this life on December 22, 2022, at the age of 78.
Andrew was born in Kelton, S.C., to the late Bishop Derrick Bryant and Jessie Mae Rogers Bryant. In addition to his parents, he was preceded in death by brothers, John and Fred Douglas Bryant, and sister, Josephine Bryant.
He leaves to cherish his memory a sister, Rosa Lee Bryant; two sons, Derrick (Carla) Clark and Curtis B. Bryant; daughter, Andrea M. Bryant; six grandchildren and a host of nieces, nephews, cousins and friends. Also surviving is one honorary friend (like a son), Sydney Robotham.
Andrew was a Vietnam Veteran. He retired from Troutman Chair Company as a warehouse associate. Before his declining health, he enjoyed hunting, fishing and riding his motorcycle. Andrew was also a mechanic for the family and close friends. He lived to work on small engines and was pretty good at it.
The family would like to thank everyone for their prayers and kind expressions of sympathy.
A memorial service will be held at Campbell Missionary Baptist Church, 562 W. McLelland Avenue, Mooresville, N.C., at 3 p.m. on Wednesday, December 28, 2022, with Rev. Charles Young officiating.
Cavin-Cook Funeral Home, Mooresville, is serving the family of Mr. Bryant. Condolences may be made to the family at www.cavin-cook.com.