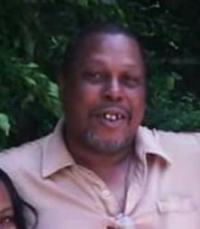 James Edward Smith, 65, of 374 Euclid Avenue, Statesville, N.C., passed away on Tuesday, February 22, 2022, at the Gordon Hospice House in Statesville. He was born in Jamaica, Queens, New York, on October 1, 1956, and was the son of Juli Virginia Morris Smith and the late James Edward Smith. He was married to Mrs. Mary Francis Thomas Smith, who preceded him in death. In addition to his father and wife, he was preceded in death by his grandparents, who raised him.
"Smitty," as he was known, enjoyed his family, and he was an awesome Dad. He enjoyed watching TV, loved the beach, to read, and to help people — not in just a traditional way. His favorite team was the New York Giants.
In addition to his mother, Juliett Hutchinson of Statesville, he surived by three daughters, Cherri Shaurice Smith, Renee' Mozel Smith and Jasmine Simone Smith, all of Statesville; his siblings, Raymond (Darcelle) Smith of Durham, Khaliff (Nikki) Smith of Virginia, Tracy Brown and Terry Williams, both of New York, and Celestine Ash of Georgia; four grandchildren, Deleon Andonte' (Jessica) Watts Jr., Makayel Jahzi Smith-Jackson, Mozel "Pootie" Smith and Jhalil Ahmere Clark, all of Statesville; and a host of other relatives and friends.
Moments to Remember will be held on Monday, February 28, 2022, at Rutledge and Bigham Funeral Home. General Public Viewing will be held from 3 until 7 p.m., but friends will assemble at the residence at other times.
Visit the Book of Memories for Mr. Smith at www.rutledgeandbigham.com Rutledge and Bigham Funeral Home is serving the Smith Family.