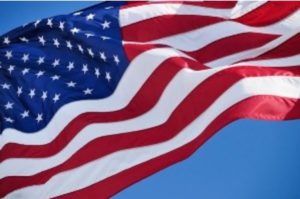 James Raymond Barr, 70, of Statesville, N.C., passed away on July 23, 2022, at Atrium Health in Cabarrus County.
Raymond, as he loving known, was born on July 30, 1951, in Delaware. He was the son of the late Raymond Cecil Barr and Sara Constance (O'dell Neaves) Barr. In addition to his mother and father, Raymond was preceded in death by three brothers and a sister.
Raymond honored our country and served in the U.S. Army. He later chose a career in construction where he worked for many years until he retired. In January of 2013, Raymond married the love of his life, Vickey Lee (Myers) Barr.
Raymond leaves behind to cherish his memory his loving wife of 10 years, Vickey Lee Barr; five sons, James Barr of Mooresville, N.C., Samuel Myers (Angela) of Statesville, Arthur Barr of Statesville, Steven Waller of Olin, N.C., and Wayne Waller of Statesville; a daughter, Tammy Waller of Statesville; a brother, Charles Barr of Statesville; two sisters, Betty S. Kurley of Statesville and Ruth Foster of Harmony, N.C. Also surviving Raymond are his ten grandchildren and five great-grandchildren.
On Thursday, July 28, a visitation for Raymond will be held at Reavis Funeral Home of Statesville from 5 to 7 p.m. On Friday, July 29, a graveside service at Green's Chapel Baptist Church Cemetery will begin at 12 noon
Reavis Funeral Home of Statesville is honored to serve the family.