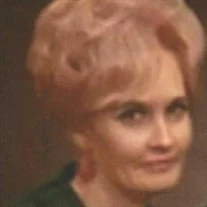 Mary Ortendahl Hutching, 87, of Statesville, N.C., passed away July 26, 2022, at Gordon Hospice House.
Mrs. Hutching was born to the late Virgil and Mirla Hubble in Dyersburg, Tenn.
Mary was a devout Christian who loved the Lord and read the Bible and prayed daily. Next to the Lord, she was devoted to all her family. She was a dedicated and caring wife, mother, grandmother, and great grandmother. Mary spent her life in the service and sacrifice to others. Mary not only spent her life caring for her family but also dedicated her life to nursing. She took great pride in helping others and was a source of great comfort and compassion to those who met her. She was a strong woman both in character and her faith. She was known for her strong work ethic, patience, and self-sacrificing personality.
Mary is survived by her daughters, Sandra Farlee (Rick) of Statesville, N.C., Donna Lomba (Robert) of Fort Myers, Fla., and Elizabeth Phares of Dyersburg, Tenn.; son, Tom McCann; sister, Lawana Hubble Baker of Memphis, Tenn.; 10 grandchildren; 16 great grandchildren; and one great-great grandchild.
A graveside service will be held at Dyer County Memorial Gardens in Dyersburg, Tenn., on Saturday July 30, 2022, at 10 a.m.
Online condolences may be made to the family at www.nicholsonfunerals.com.
Nicholson Funeral Home and Dyersburg Funeral Home has the honor of serving the family.