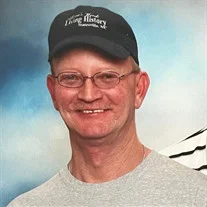 John Thomas Black, 63, of Statesville, N.C., passed away on October 21, 2022. Mr. Black was born to the late Mr. Thomas Black and Mrs. Ruby Black on January 20, 1959.
John was married to Mrs. Debora Black for over 25 years before her passing. He served honorably in the National Guard for many years. Mr. Black worked for the city for many years before retiring. In his free time, he enjoyed the outdoors and loved to hunt.
He was preceded in death by this parents, Mr. Thomas Black and Mrs. Ruby Fann Black; his wife, Debora Black; and sister, Molly Black.
John is survived by his son, Wes Black (Dustin) of Saluda, N.C.; and daughter, Amanda Black (Tahlia) of Statesville.
A graveside service will be held at 2:30 p.m. on Friday, October 28, 2022, at Iredell Memorial Gardens Cemetery in Statesville. The family will receive friends from 1 until 2 p.m. on Friday, October 28, 2022, at Nicholson Funeral Home in Statesville.
In lieu of flowers, the family requests donations be made to Hospice of Carolina Foothills at www.hocf.org.
Nicholson Funeral Home is serving the family.