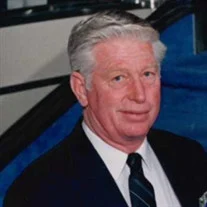 Neal Dwayne Stone, 84, of Troutman, N.C., passed away on Sunday, November 20, 2022. He was born in Bethany, Okla., to the late Neal and Ila Woodfin Stone.
He was a veteran having served in the U.S. Navy. He worked for Air West Airlines for 20 years after serving in the Navy. He enjoyed gardening and playing golf. He loved his family and will be greatly missed.
In addition to his parents, he was preceded by his loving wife of 63 years, Joyce Elizabeth Zimmerman Stone; and brother, JD Stone.
He is survived by his children, Karen Johnson, and Earl D. Stone; sisters, Alma Lee and Sandy Seely (Ed); grandson, Zachery Johnson (Chelsea); great grandchildren, Chole, Emma, and Nolan Johnson; and childhood friend, David Woods.
A Celebration of Life will be held at a later date.
In lieu of flowers, memorials may be made in his name to Alzheimer's Foundation of America, 322 Eighth Avenue, 16th Floor New York, NY 10001, and Leukemia Research Foundation 191 Waukegan Road, Suite 105, Northfield, IL 60093.
Cavin-Cook Funeral Home & Crematory, Mooresville, is serving the family.